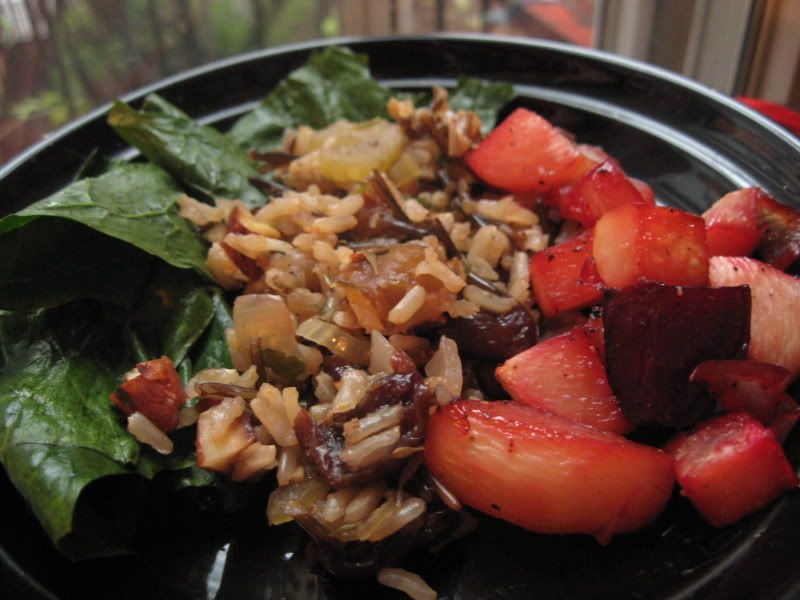 Oh, ick... I've had a horrible night. I won't get into the messy details, but it involved professing feelings that should ne'er been professed. X_x....... guys are so stupid.

So I need food therapy, and pretty pictures, and I've even finished my homework, so I am allowed, and everyone benefits, 'cause um.... food porn is a good thing. Just bear with me if I'm not exuberant? Up there is rice! (oh wait, that exclamation point was pretty exuberant. heh). Wild rice with cherries and almonds from Extraveganza, and maple roasted turnips and beets and onions, and even dandelion greens. I kinda feel like a hobbit eating dandelion greens, like I should be making them in a little tin pot that I carry around in my pack or something, with field mushrooms and a bit of a pipe and a song for after supper. :p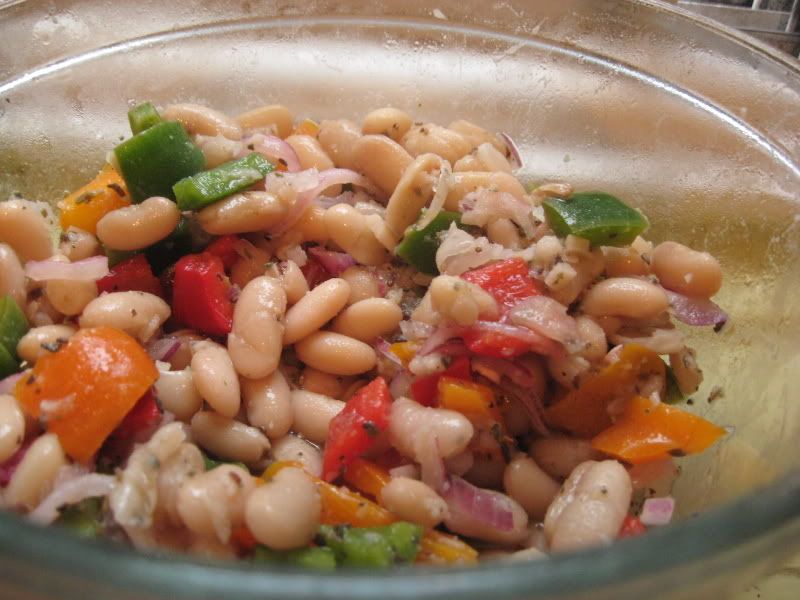 More Extraveganza - sicilian white bean salad. Pretty nice! Super lemony and sagey, I liked it.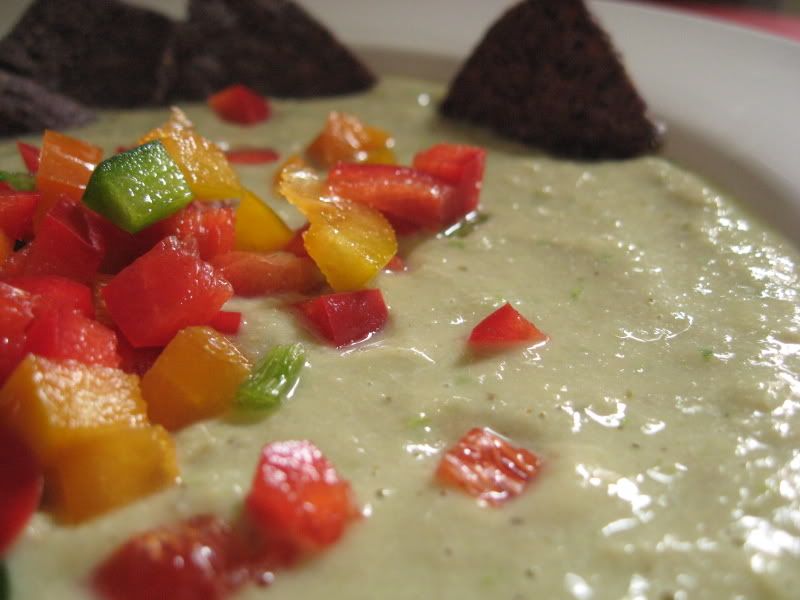 Living corn chowder from Vegan Fusion -- this would have rocked my toe-socks off if the corn and avocado I'd used were looking healthier than the ones I *did* use. And it was still really yummy, even with lame-ish produce. And yes, blue corn chips are totally not raw at all, but c'mon.... chip sharks. You know you want em!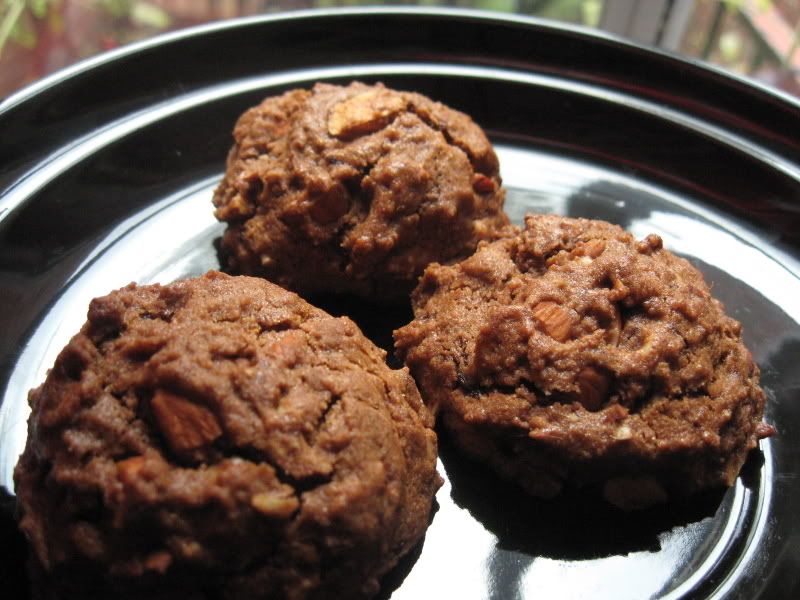 Extraveganza mocha almond spice cookies. Amazing!! Something so good about the crumbly almost bitter nut crunch, these disappeared fast.


And heck, here's what I've been living off of. I've mentioned it before, but I like this shot. It's very exemplary of "Liz's Lunch". Slurp.