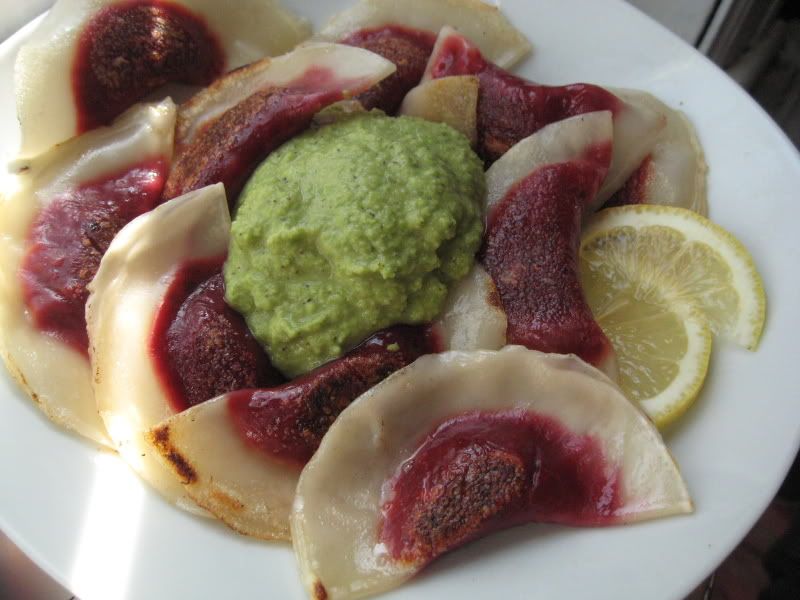 I'm inspired again!! It happened very suddenly, I think a warm breeze passed through my kitchen and the walls turned sunny-orange in a way I hadn't seen in months, prompting a small whirlwind of culinary tinkering, and I haven't stopped since. I made raviolis, even, which I've always wanted to do! They're roasted beet with rosemary and toasted walnuts, made with wonton skins, so they're not pasta exactly, but I prefer the chewy dumplingness of the skins, actually. Because that way I'm allowed to eat them with my hands. They also coincided with a small disaster that resulted in something wonderful .......

-- my fridge has sucked for years. It's been replaced 3 or 4 times since I've lived here, and each one has been more small, old, fragile and smelly than the last. Have you ever seen a fridge where the freezer was INSIDE the box, and there was only one door? That was mine, until last week when it started to leak freon and smell rather horrifyingly chemical. I tried eating an apple from the crisper and my mouth started to tingle... I didn't repeat that. O_o

The building quickly replaced it, as usual, except that this time - it's a real fridge, white and sizeable, with a real freezer door! It makes a very satisfying sound, and my smoothies taste like ice cream now because the ice is so cold. Amazing! Anyway, the reason I bring this up is because while I rescuing things from the old icebox I pulled out a huge bag of peas and was like, "uh... I should eat these somehow", which led to a most delicious puree to go with my raviolis. I just threw the peas in a blender with some garlic, basil, mint, balsamic, oil, tamari and pepper and it was shmancy-perfect-face-stuffingly-delicious. woo!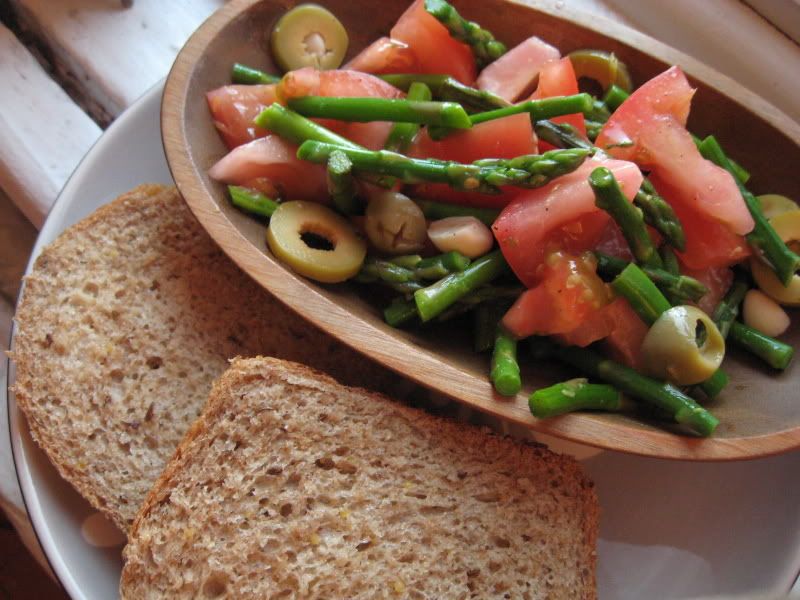 I also made some sandwich bread last week, to celebrate the white flour purchase. I'd never made sandwich bread before! It's so useful, and tasty. This one was whole wheat rye, made with a bit of molasses and caraway and I had no trouble eating it up, especially shmeared with spicy homemade apple butter, yum! It inspired me to make a real salad. And it inspired me to have reubens for lunch all last week - holy batman that's a good sammich!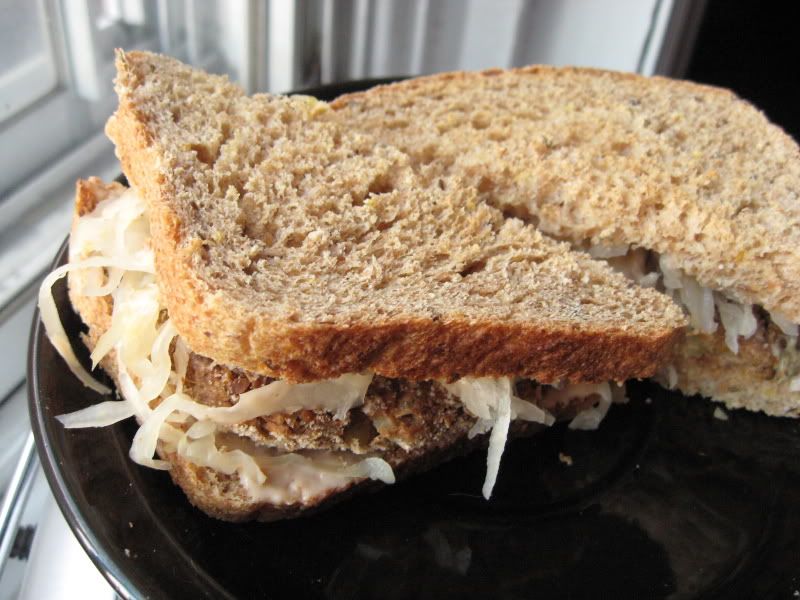 For the 'meat' part I made lentil patties with pickle juice and gluten flour, breaded them in breadcrumbs and baked for 30 minutes, flipping once. Then loaded on the sauerkraut and homemade 1000-island and munched happily away!


These are testers for Terry's new Vegan Latina book: black bean and plantain pupusas with a latin tomato sauce and a Salvadorean slaw, all delicioso.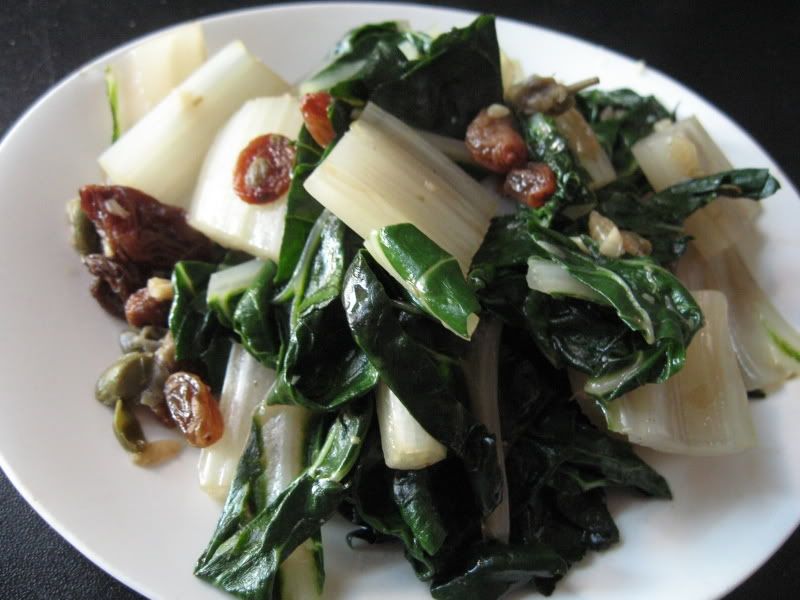 And a great chard recipe with capers and raisins that's a new favourite around here. Sweet and salty and complex!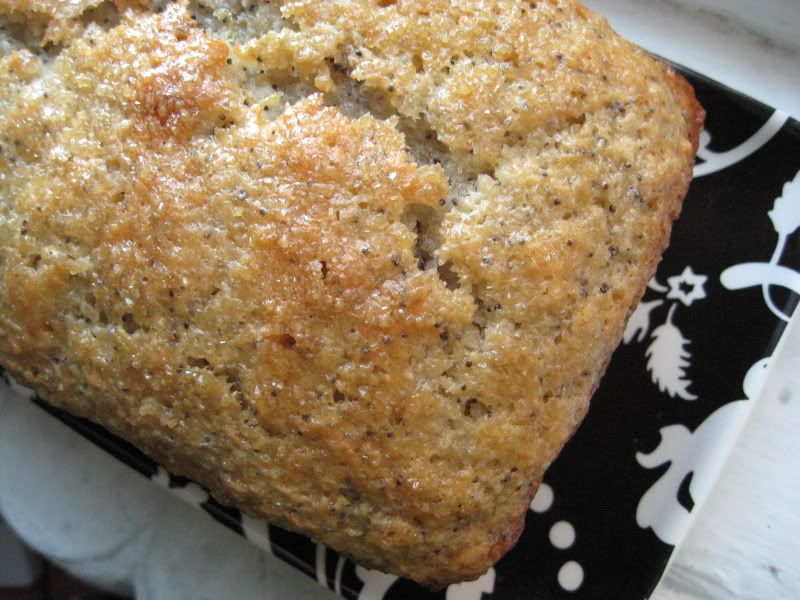 Finally - to celebrate the spring equinox, and in anticipation of finding good things in life, I baked a lemon poppy seed bread yesterday, studded with little treasures. Rings, crystals, little coins, it was so much fun to bring this to a potluck, cover it with fresh berries, and slice off little hunks with surprises inside! The bread itself is moist and more-ish, too - super citrusy, with a sparkly sugary crust, and soaked in a lemon syrup = win!

Springtime Lemon Poppyseed Bread

1 tablespoon lemon zest
juice of 1 lemon
3 tablespoons poppy seeds
1/4 cup applesauce
1/4 cup oil
1/2 cup sugar
1 cup water (could use milk)
2 cups flour
3/4 tsp baking soda
3/4 tsp fresh ground nutmeg
1/2 tsp salt

3 tablespoons raw sugar (for sprinkling on top)

optional: little metal trinkets

Directions:
1. Preheat oven to 375 and grease a loaf pan.
2. Combine the wet ingredients in a large bowl, lemon zest through water.
3. Sift together the dry ingredients, then add that to the wet and stir just until combined.
4. Pour half the batter in the pan, dot the batter with metal trinkets (if using), then add the rest of the batter, sprinkle the top with raw sugar and bake for 45 minutes, or until the top is golden brown and a skewer comes out clean. Don't take it out of the pan yet though! While it's still warm, make....

Lemon Syrup

3 tablespoons lemon juice
1/4 cup sugar

1. Mix lemon juice and sugar together in a bowl, microwave on high for about 45 seconds, stir to dissolve into a syrup.
2. Poke a bunch of holes in your lemon bread with a skewer or a toothpick, then pour the syrup over top and let it soak in for about 20 minutes. Then take it out of the pan and let it cool. Slice, warn people not to break their teeth on anything, and bask in the party game + dessert combined. :)