Hurray! As of July 10th I have officially been vegan for a year! It actually feels like forever (and do I count the year I was vegan in high school?), and what a full year of crazy amazing cooking it's been. I've learned so much I can hardly believe it, when all I could really make back then was paratha bread, some lasagna, and maybe a rudimentary curry or two. I wish I had pictures of the weird stuff I managed to come up with -- iced guava puddings, lemon carrots, raw onion dip... haha. Oh, the long way I've come...

Notably - check out that tempeh bowl up there. Much improved, culinarily, and also - I got to try tempeh for the first time! I LIKE it. Pomme marinated it in some maple syrup, tamari, liquid smoke, and maybe something else drop dead yummy, and we ate it over rice with all the fixings, including nori strips, peppers, daikon, sprouts, and loads of miso-tahini dressing. Magnifique!


And it seems to be becoming a dangerous yet wildly entertaining habit for us to finish dinner and then go make dessert. Mostly for entertainment value, but also for the sugar, you know... these were an adaptation of Dreena's oatmeal raisin cookie, with chocolate chips instead of raisins, and also cashews. Chewy, perfect... maybe even perfecter with coconut, but still - perfect.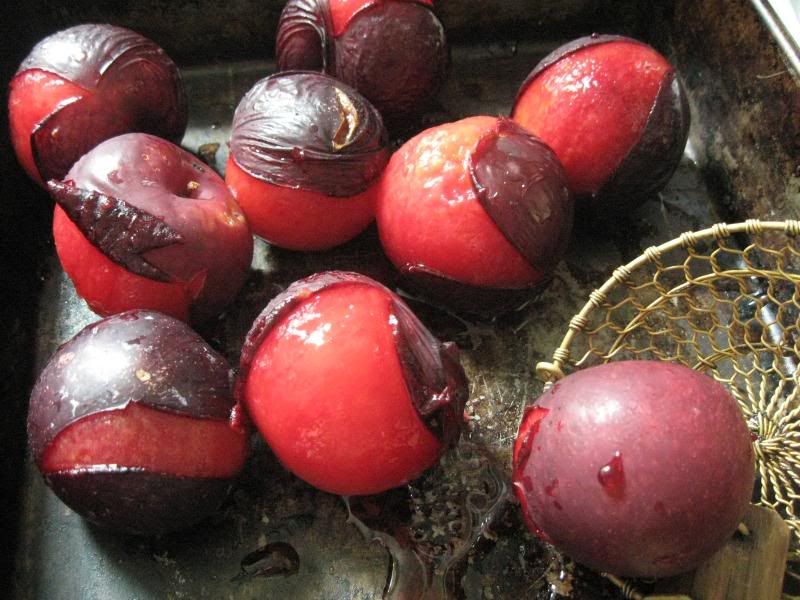 I tried to make plum chutney! It didn't work at all (note to self: 1 teaspoon of asafoetida is a heck of a lot for one recipe to call for), but boy were the plums pretty.


Plum carnage! So pretty. :D


And then, and then - my actual veganversarry dinner! I actually forgot what day it was, so I was just using up leftovers when I made it, but it's definitely a testament to my year of vegan-ness that I was able to turn the odds and bobs into well executed dishes. I faked a brown rice crust with toasted sesames and coconut oil, and put into that some blended turnip, carrot, sauteed onion, garlic, kale, coconut cream, maple syrup, garam masala and a bit of lemon and it was pretty damn good!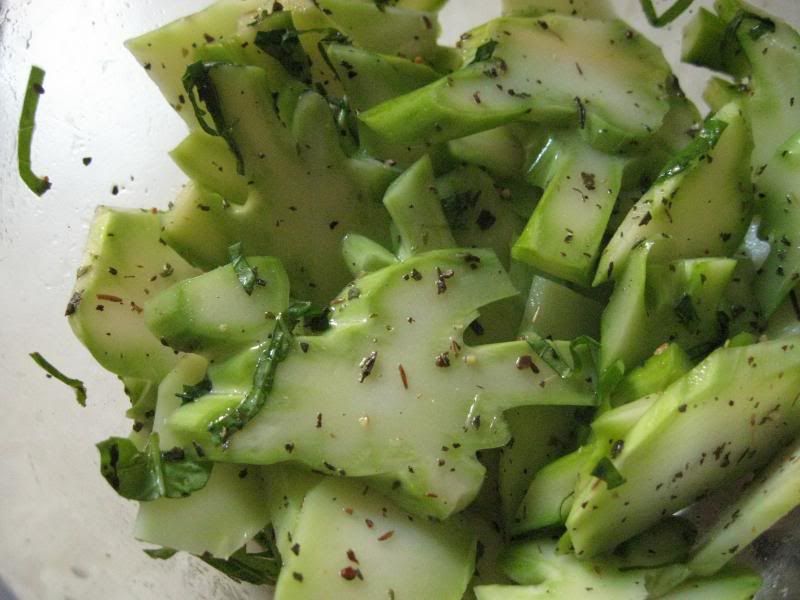 And marinated broccoli stems (of course). Which are great because they look like flowers, feature fresh basil this time, and get even better the longer they sit in the fridge.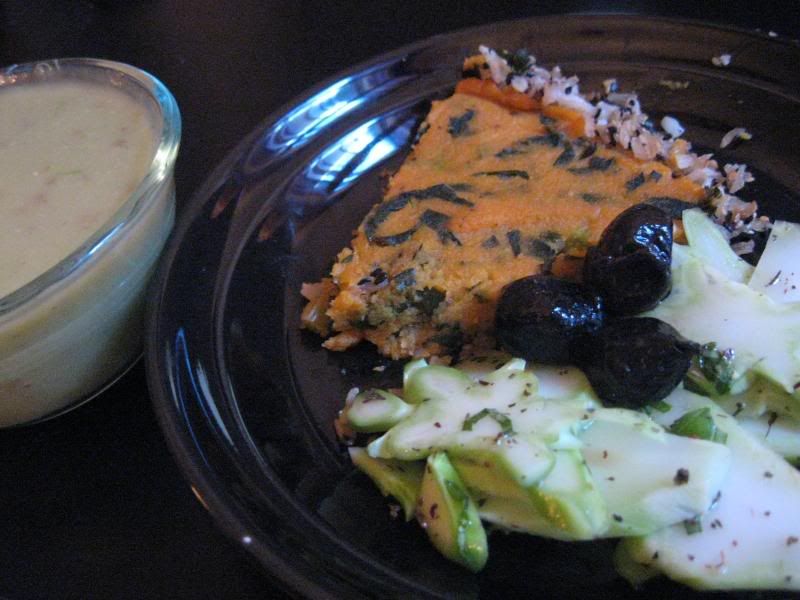 We had it all together with a cold vichyssoise for a nice light summer dinner.


...... and then made cookies. :D


Pomme made little chilled hermit-balls with flax and cocoa and coconut - 100% healthy and chewy and good. And they were a nice foil for....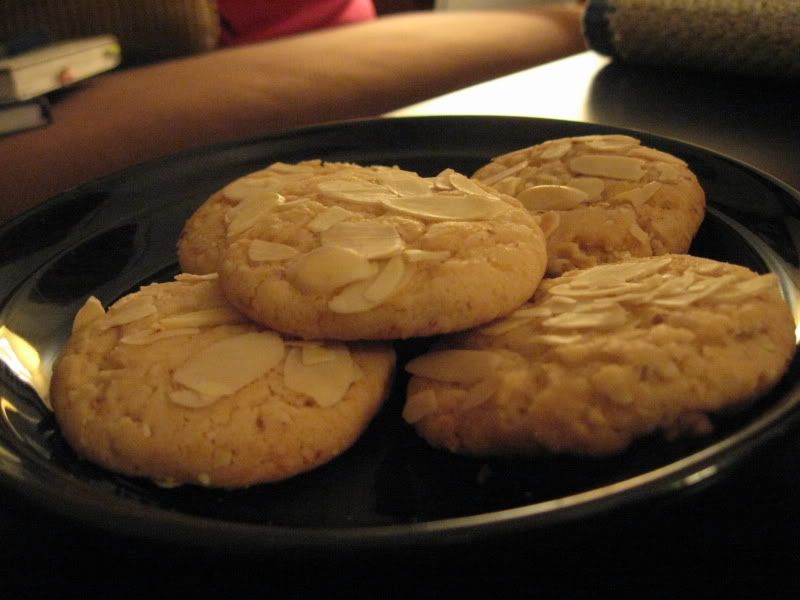 Crispy, almond-y white sugar city! It's Terry's favourite almond cookie from the Veganomicon! The touch of sesame oil in these is inspired, truly. And maybe the chinese-style cookies predicted the future, because Pomme and I ended up wandering to chinatown many hours later to see if a restaurant was open at 11 (it was), if they served vegetarian (they did), and we ordered up a bit of mapo tofu.

Why oh why does mapo tofu come with floating bits of flesh in it???? :(
It was our mistake for assuming that a tofu dish from the normal side of the menu would be safe... but our server was incredibly kind and he didn't even charge us for the won ton soup that I stupidly ordered thinking "well, it's just dumplings, right?".

Yeah, dumplings filled with meat. I'm obviously very good at this eating out business (d'oh!). Anyway, it was an eventful veganversarry, and when the tofu did come, oh was it jiggly and delicious! I do love a good med-firm bean curd. Maybe next veganversarry I'll think ahead and go to a place that serves up a good hunk of tempeh. Oh, that IS a good idea! :D