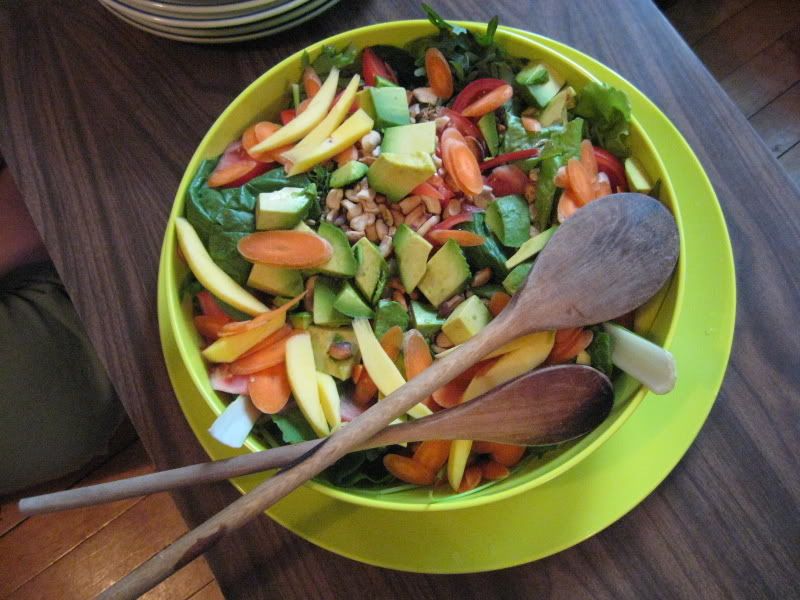 There's a reason I haven't been posting this past week... and a reason I haven't been around to your blogs. It is a very good reason, but we'll get to that in a moment. For now, here are the handful of beautiful things I've eaten recently. That salad up there was way back on Father's Day, but it was so delicious and so lovingly assembled by my own sister that it has to get blogged. You can't see it for all the chunky/sumptuous organic veg on top, but she bought one of those salad mixes with furry bites of mint and even flowers in it - so posh! All it needed was a squeeze of orange and some sesame oil to make it sing. And also cashews on top!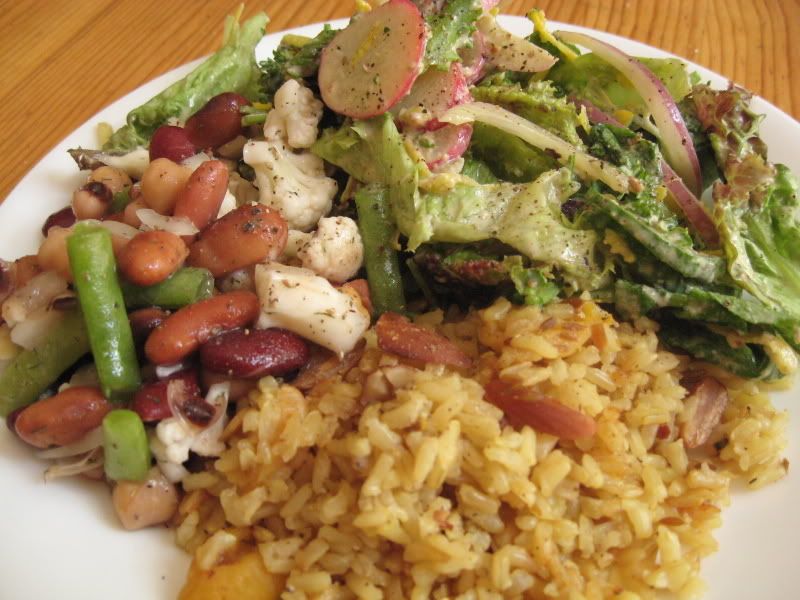 This is my Om-inspired meal. The bean salad component was actually made at 3 in the morning, the night I got in from camping. No, not shower first, oh no... beans need time to marinade of course! And then the next day I threw together this miraculous pilaf with apricots and cumin seeds that tasted WAY better than I ever could have predicted (what did I do??? It just started melting in one's mouth!), and an addictive tahini-dressed salad with radish greens, red onions, yellow beets, parsley and cucumber.

I think the best part of this was my mother's roommate admitting that she didn't need to make that eggy frittata after all, it was a complete meal on it's own. (duh!). No, actually, the best part was the leftovers.... mmmmmmm.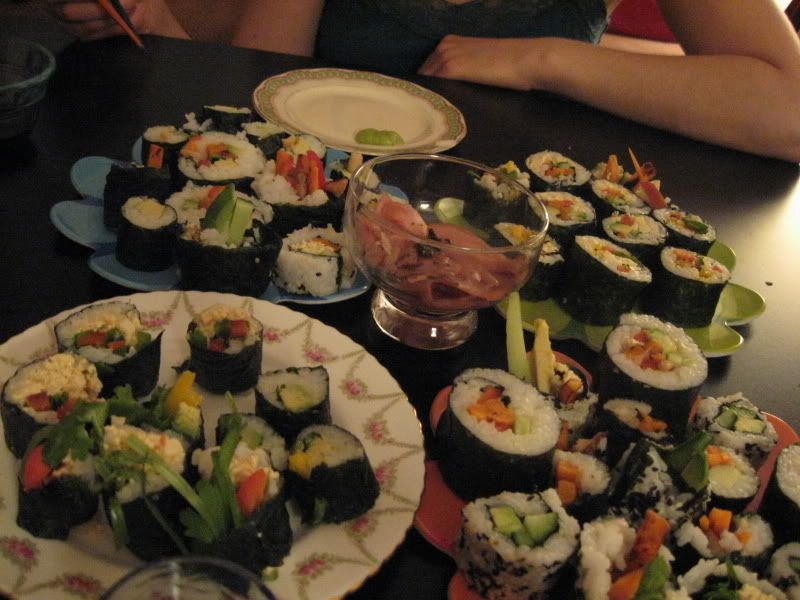 And this is a last meal of sorts. Pretty good for a last meal, though, eh? The sushi ginger was even the fancy kind I had stored away with shiso leaf in it, ooooooh. And it's probably okay that we polished all this off between two people because..........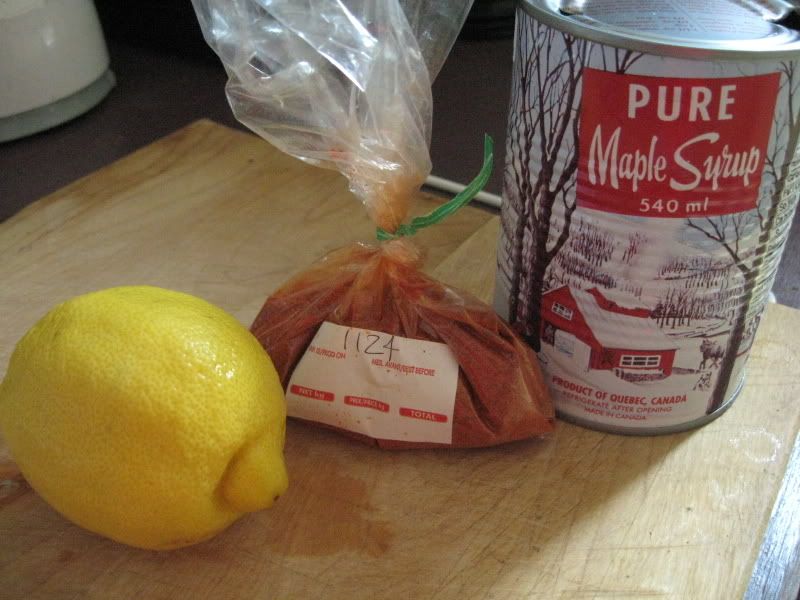 It's MASTER CLEANSE time! - nothing but lemon juice, maple syrup, cayenne pepper and mint tea for 10 whole days. Who'da thought I'd ever do it? Actually, it's going okay. I'm on my 5th day right now, and since P and I are both doing it at the same time, it's been really supportive and fairly easy. I'm not even light-headed anymore, and I have zero cigarette cravings. I can't believe I used to poison myself like that, tsk... not when my skin looks this good right now! Things I have noticed, however:

* one must budget heavy-lifting/long walks in proportion to nap times
* limes are totally allowed and taste way better
* eating food seems weird to me now
* I miss alcohol and coffee, though :p
* P is crazy for wanting to do this for 14 days. It's peach season, after all! Expect 5 more days from me and then back to wanton baking/stirring/blending/concocting of actual real FOOD, I can't wait!