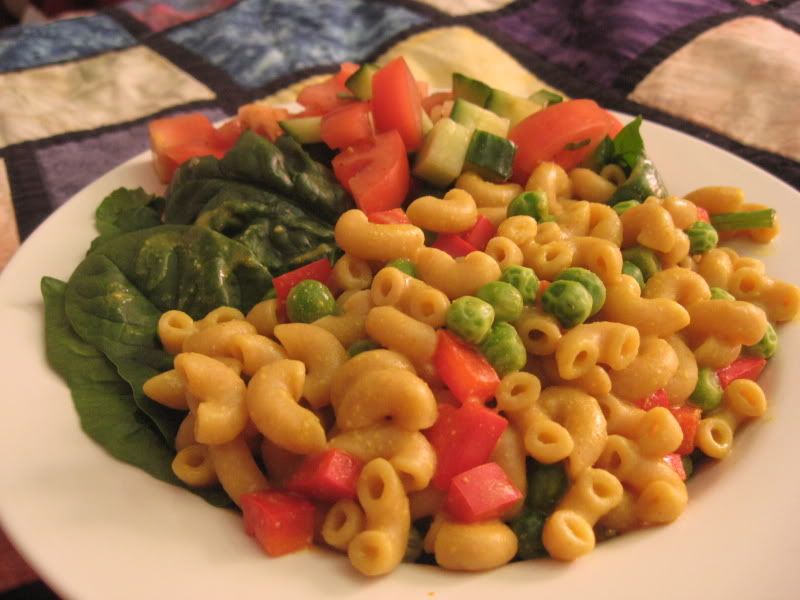 My tastes have been running along very childlike lines these days. Probably midterm stress coupled with the sudden news that Pomme - ie: the best, most esoteric, kitchen-wizardy, art-star, witty, gentle amazing roommate ever in existence - is moving back to Toronto in a few days... ;____;
(serious weepage. but I'm being stoic)

So I'm eating mac and cheese. Because, well... yay. Slurpy noodles. Susan V-style. Comforting yes... although next time I will leave the vegetables out of my comfort food, no matter how much I seem to have been in a "red & green cube" kinda mood that day (check out the tomato, cuke and basil salad behind the pasta - like eating christmas-y legos!)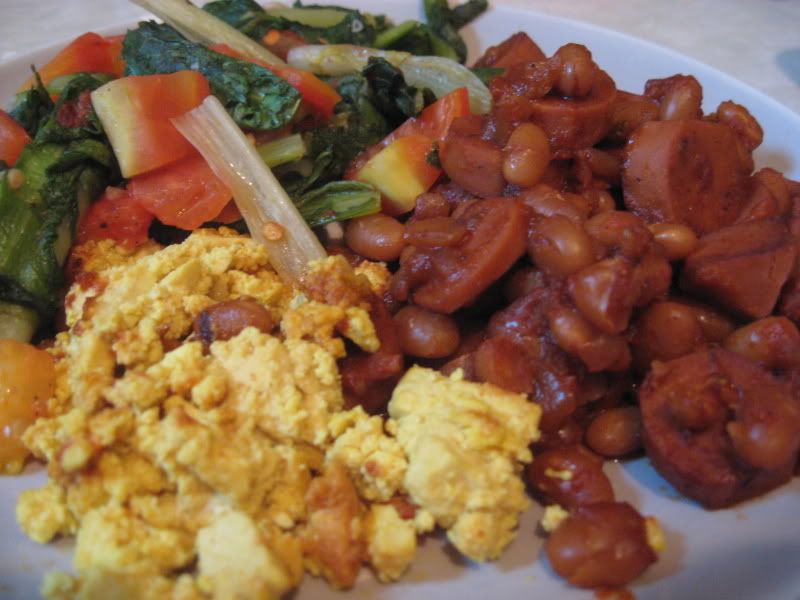 Then I scratched this itch I had for loads of sweet beans and ZOMG I ACTUALLY BUY A FAKE MEATS. See hot dog? Delicious. Specially with V-con cheater baked beans, sauteed smoky mystery greens I found in the fridge, and scrambled tofu from Aux Vivres. (btw, it tasted more like egg than any scramble I've ever had, but I couldn't really finish it... I've been spoiled on Vwav scramble I think).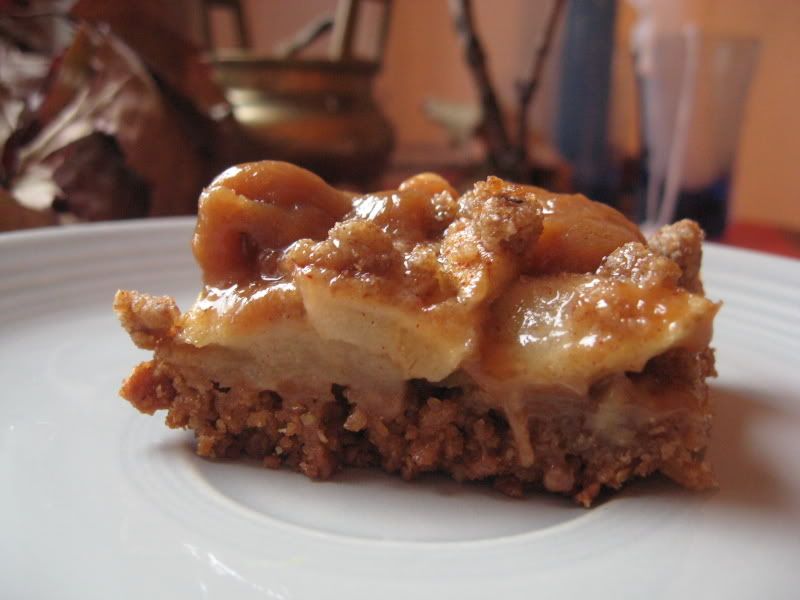 And that up there is a gorgeous slice of procrastination. Essay-writing, smehn - Vcon apple peanut butter caramel bars instead! I used oat flake cereal instead of graham crackers, cause the crackers I thought I had in the pantry smelled intensely of 20-year-old warehouse, gross. But crushed cereal plus a bit of sugar worked great! I kinda wish they were apple-yer. But nonetheless they are coated in peanut butter caramel, and that stuff could make rocks taste good, sooo...... I now have a pan full of PB-love to pick at while I attempt to stuff 10 hours of meticulous drawing into... exactly 10 hours until class. WEE. I <3 LIFE. :)