Yum, yum, croquettes! K, I think I'm seriously obsessed with any food that comes with a dip and can be eaten with the fingers.



Then I had to try my hand at making some fake meatstuffs, 'cause there's something just so empowering about that, ne? And having seitan in the freezer is just a

nice

feeling.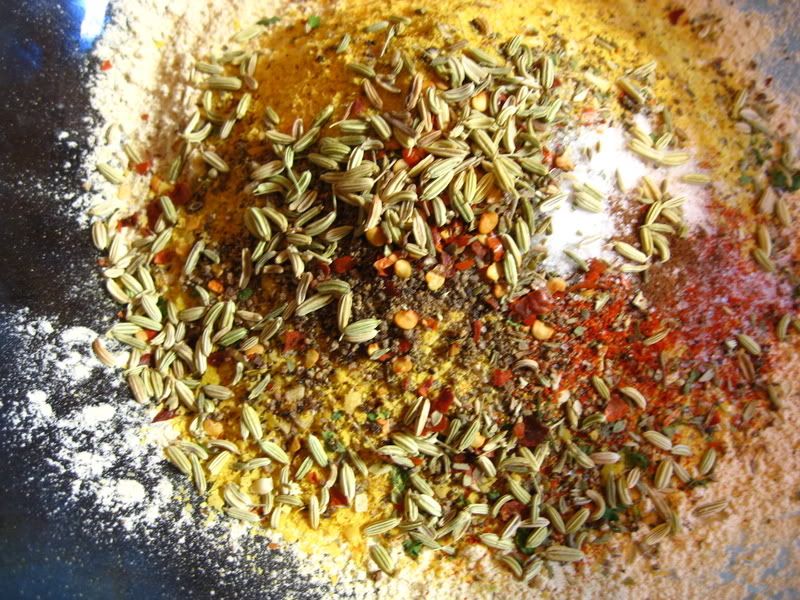 The spices are so pretty I could never have planned or expected them to be as incredibly universally exquisite as they are right there. And yeah, I added fennel 'cause these are Italian sausages, not no sissy lame-boy regular saussices.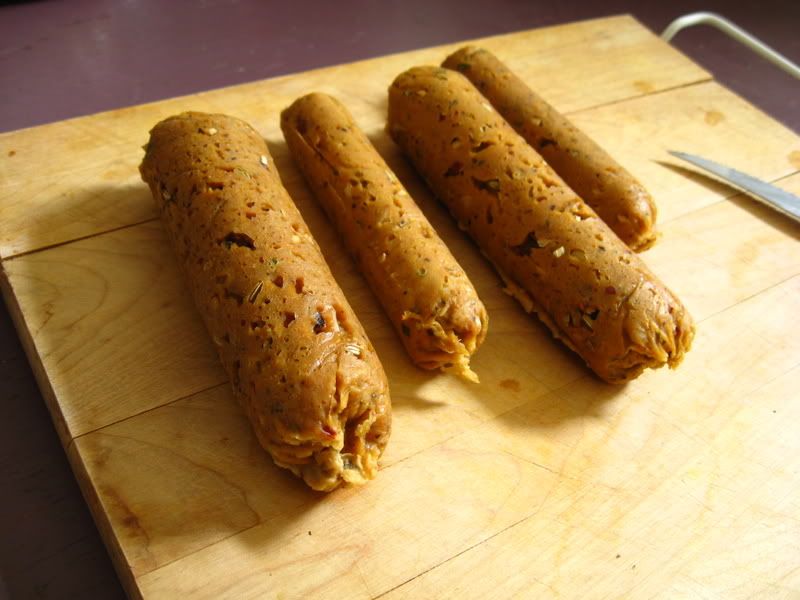 Finished sausage! There was another one but I ated it real quick, since the foil broke on it and it was all misshapen and puffy and ummm... smelling really good. Thank you Julie Hasson!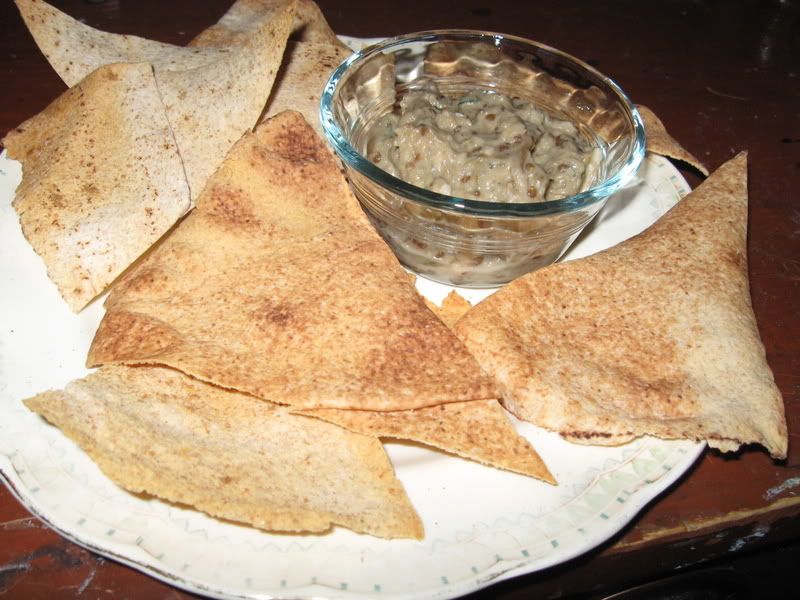 And finally, the least sexiest of all the photos and yet so the tastiest -- I made my first baba ganouj yesterday and it was to DIE FOR. I squeezed out all the stringy bits with my hand and squished it and squished (with my clean hand) until it was perfectly whippedy smooth, and then I mixed in the lemon/tahini/salt&pepper/garlic/parsley and then I toasted up some garlicky pita chips and then I had a dinner of awesome simplicity.
(moral: I love eggplant. lots!)