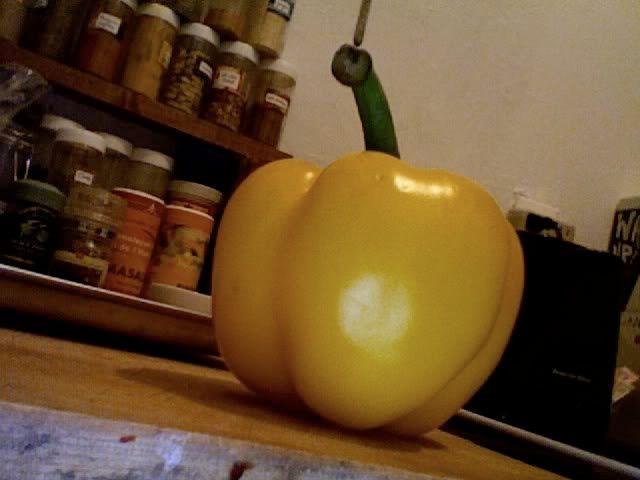 This, my friends, is a $2 yellow pepper. I didn't plan it like that - I was just doing my usual fridge restocking after getting home (lazy stuff, baba ganouj, pita, carrots, etc) when I saw it looking all taut and beautiful next to some green ones on sale. I figured, "hey, why not?", but they tricked me with their misleading sale arrangements - it was so expensive! Not that I wasn't going to appreciate it...


And in light of a grocery faux pas, I made another one! I pass this at the dollar store ALL the TIME and it's always tempted me with it's non-food prepackaged glory (yes, it's vegan!). So I finally bought it for some reason, for $1.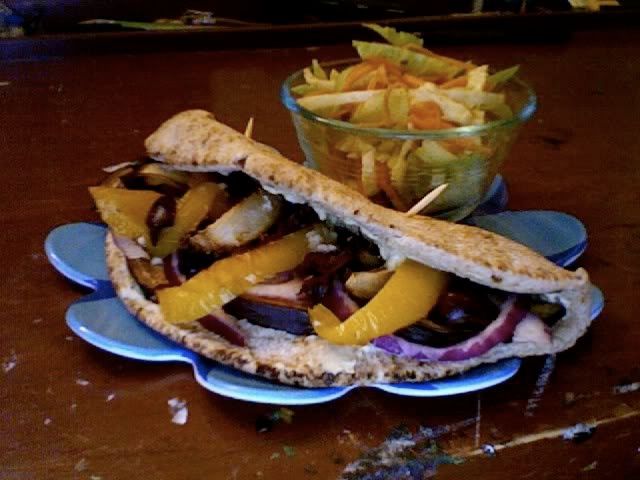 First result, an absolute scrumpfest of a roasted veggie sandwich - eggplant, red onion, baba ganouj, garlic, lemon, regular roasted onion and loads of kalamata olives - sooooo goood. And the yellow pepper was 100% the star here, and I had enough for 2 sammies and a half-pepper left over besides! Lovely.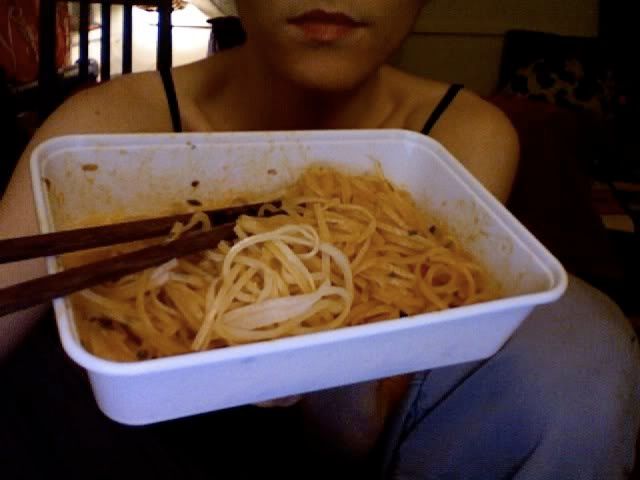 Result #2: After 3 minutes in the microwave and some ingenious plastic draining action, I had myself a little tray of insta-food. I wish I could say it sucked, guys, I really do. But oh my god, I never eat food like this cause it's completely nutritionally awful, but this was some tasty MSG-ed tvp. Generously spicy, the noodles were chewy, the oil/flavour packet combo was zesty in a kind of Doritos way. Anyway... I probably won't buy this again. But that's only because I could feel my body going "nooooo!" while my tastebuds went "yesssss!!!", and that's not a good habit to get into.

Oh, and I found a video that pretty neatly explains all the hard work involved in making this noodle-crack ----