Just a quick update, a couple photos that have been on the computer for a few days...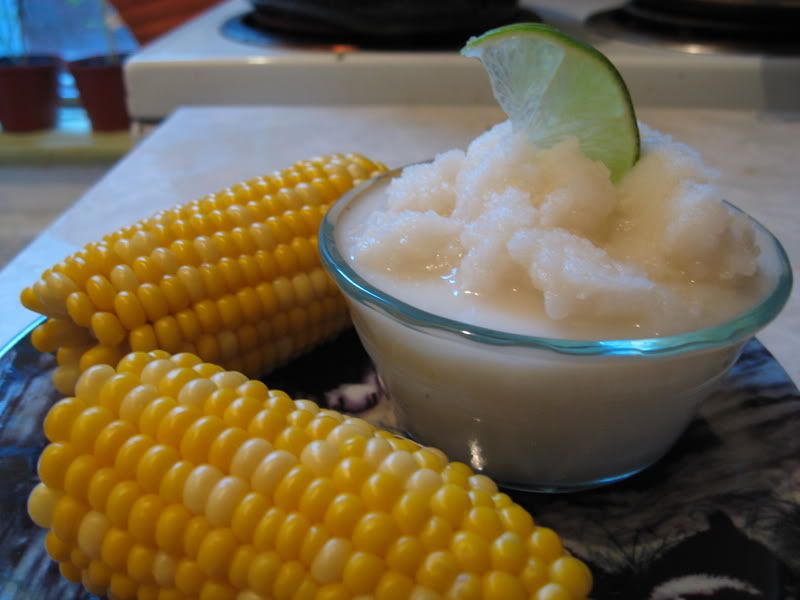 In retrospect I think this was turnip, but the mashed rutabaga recipe from Vcon was nonetheless amazing, especially with corn (lime, coconut + corn? yes!)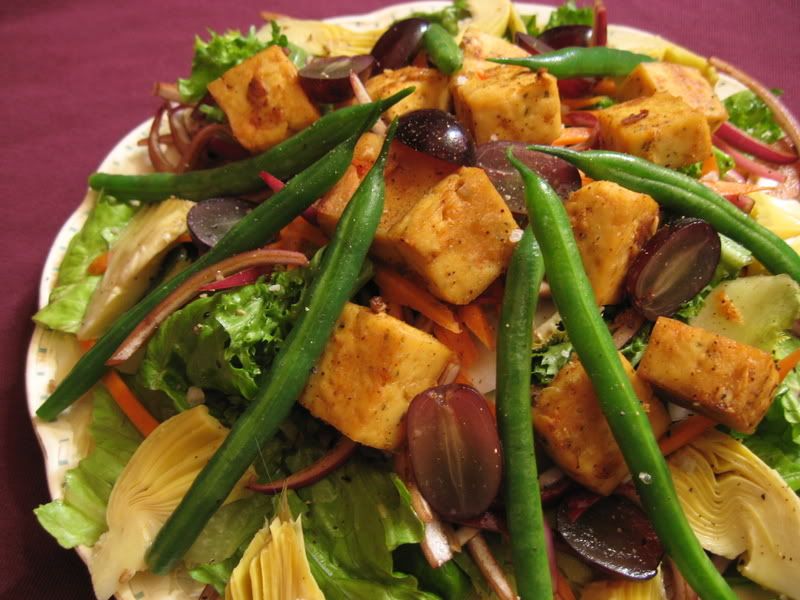 And I'm really not exaggerating when I say this is my favourite tofu marinade yet - it's a Swell Vegan tester recipe for maple-mustard-chili tofu, and it's awesome. The salad paled in comparison, and the second half of the batch got eaten straight up, with glee, much like a plate of chicken nuggets of yore or something. Total make-again recipe!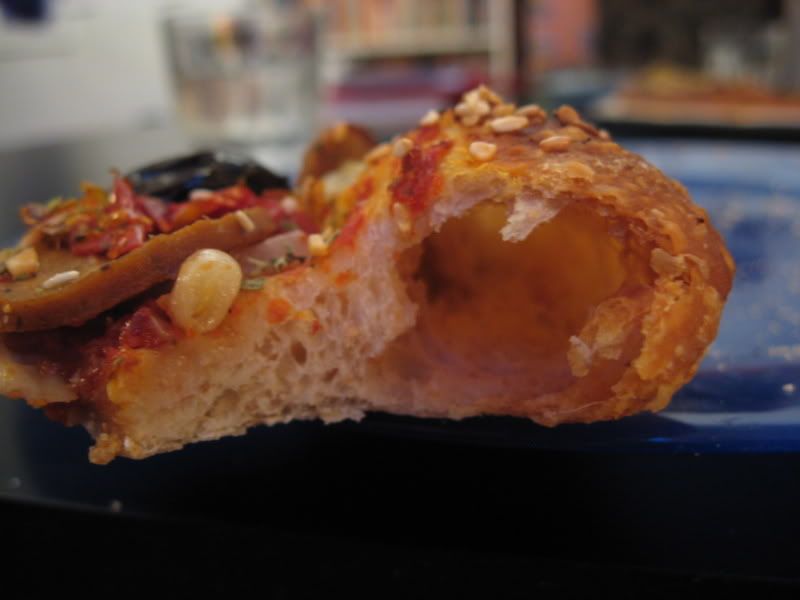 And more pizza! I'm pizza-obsessed! J says I'm also crust-bubble obsessed, but he's quite allowed to say that because... I am. This is only my favourite crust-bubble, and there were many, each with a photo... I am a nerd. :D


And J is still staying with us, and my new roommate is a kitchen-goddess in her own right and works at the best vegan restaurant in the city, so we've been collaborating on dinners! Her own component of a brown rice macro bowl was so delicious there wasn't a speck of leftovers to take a photo of the next day (imagine perfectly cooked rice, confetti-bright vegetables and toasted sesames everywhere), but there was a little bit of my curry around for lunch the next day, so here it is. Aloo paratha, gajar salad, lentil sprouts and a really nice katirikka rasavangi (south indian eggplant curry). I think I might explore this south indian thing a bit more, I'm adoring the heat and the coconut.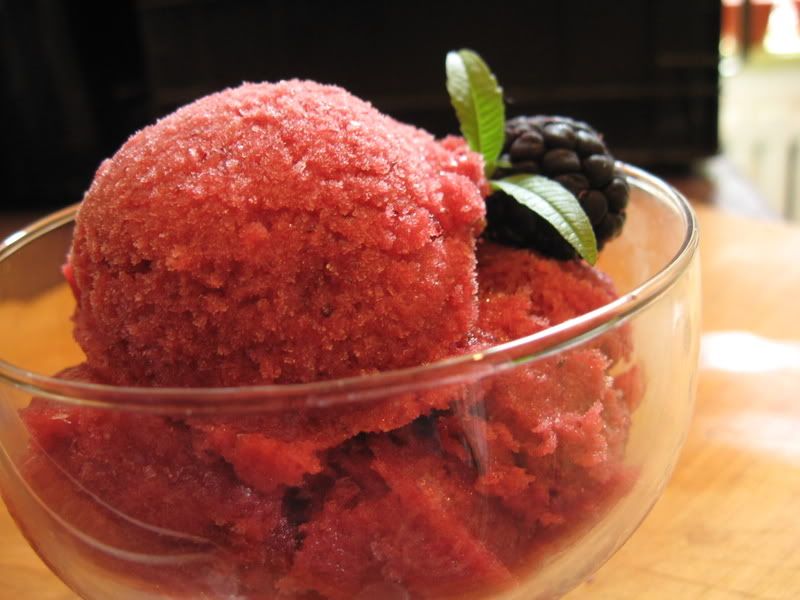 And woo! Blackberry-lemon verbena sorbet success! I don't have an ice cream maker, so I had to nurse this stuff over the course of a few days, stirring it constantly and waiting for my wonky freezer to make it scoopable (I also had to add a bunch of water to help with the freezing, but I was really happy to do that, it was a little sweet in the beginning). Anyway, I'm totally hooked on this sorbet thing! It's so refreshing, and the herbal bit was transcendant. I'm thinking of trying vegan addict's Black Hole Sorbet next - it looks sooo decadent. yum!