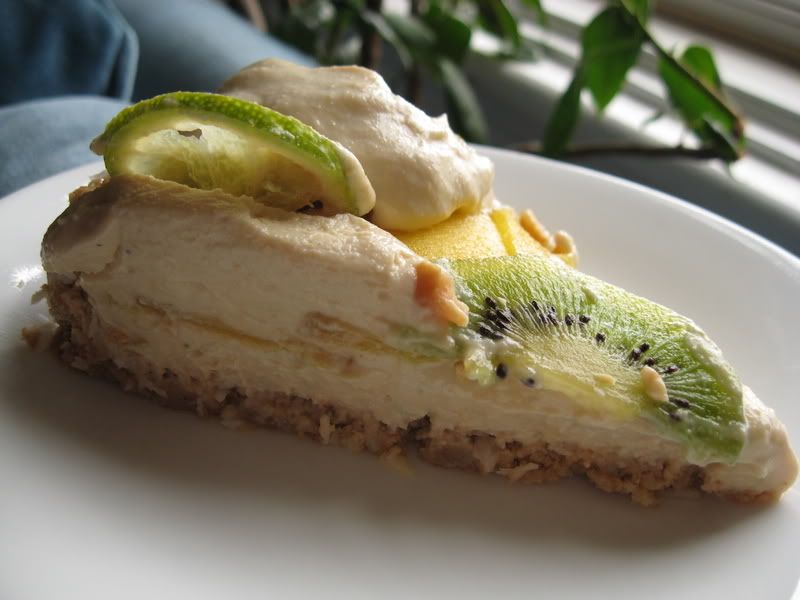 This pie ended too soon (*tear*). It kinda jumped into people's mouths going "zomg i am zesty and zingy and made of pure summer and you could probably eat 4 pieces and still feel awesome cause i am soooo light!"

Do pies talk? If any could, I'd let my birthday pie talk (ok yes yes it's very late but THAT'S OKAY because it's key lime and there's cashew coconut cream involved. And mango/kiwi on top. And graham coconut crumb crust! I should thank Bryanna for her cheese-less recipe, which is awesome and even stood up to my substituting plain old cornstarch for the required agar (just chill chill chill that thing out). Man... I probably had a quarter of this in one sitting and I just felt all smiley and fresh. That is some quality in a dessert! (also DO check out her whipped topping recipe on the same page, it will blow your mind)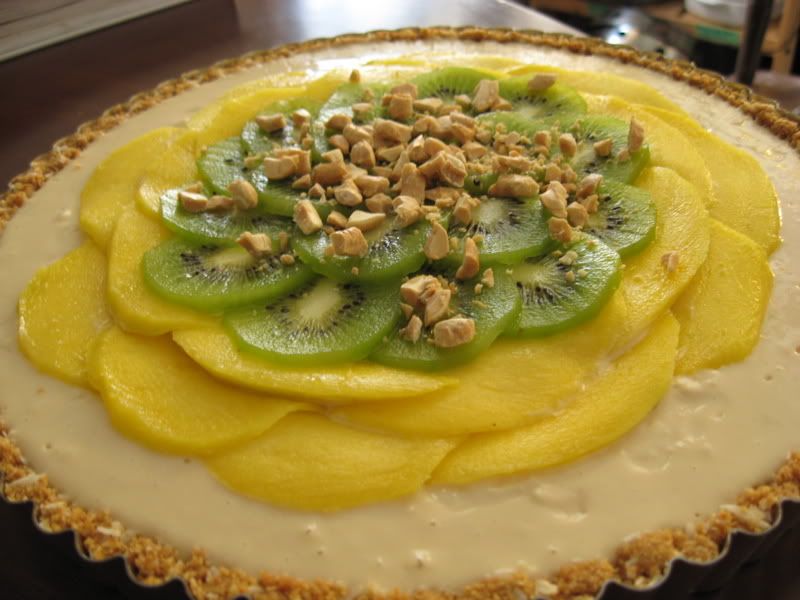 I'll be resuming regular posting and (this is the important part) checking up on all your blogs in a bit, I'm just really enjoying the 2 weeks I get off school before I have to go back for summer classes in the beginning of May. There's so much food I have to post still! And I still haven't decided what kind of cupcakes I'm going to make this afternoon -- I'm thinking brooklyn brownie or orange with redcurrant frosting... or even plain vanilla with mad sprinkles. Any thoughts?