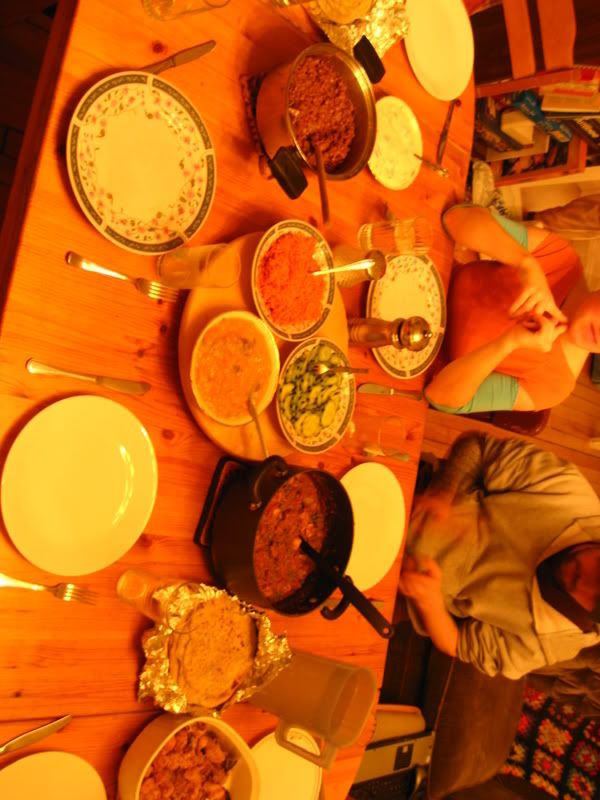 So here it is! I went a little all-out, but I had two leisurely days to do it, so it was actually a great lesson in NOT stressing over food. From right to left, there's Aloo Paratha (spicy potato-filled flatbread - kind of my specialty, I might post the recipe later), Tamarind Lentils, Gajar salad (carrots with lemon and toasted mustard seeds), 5-Minute Mango Chutney, lime-pickled cucumber, Matar Tofu (tofu marinated in this), more Aloo Paratha because it's basically the best bread-type food in the world, and v-con Masala Roasted Vegetables (brussels sprouts, carrots, parnsip and onion). And it was all gone in 10 minutes. I give flying colours to everything!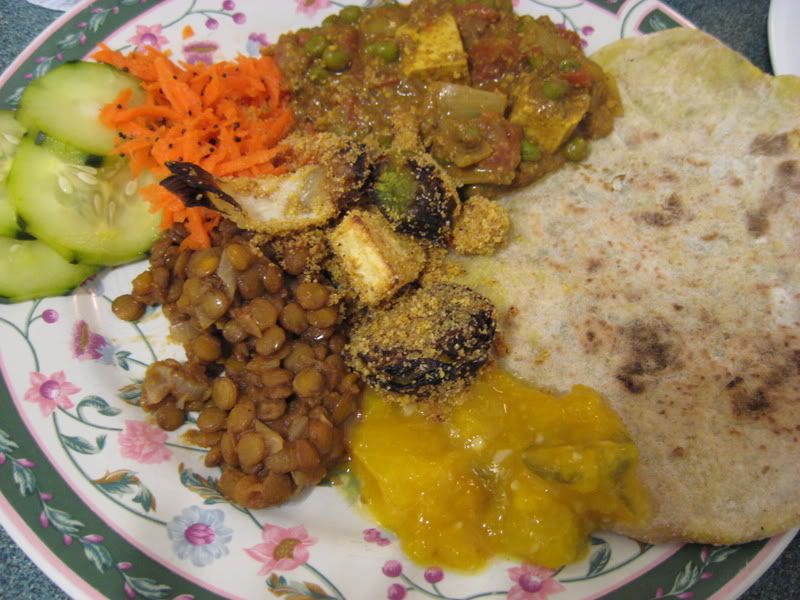 I ran to the kitchen to get a good shot of everything. Soooooo gooood. I'm especially in love with the mango chutney and the matar tofu - Indira's recipe is so fresh-tasting and comes together like magic in a few minutes if you have everything prepped.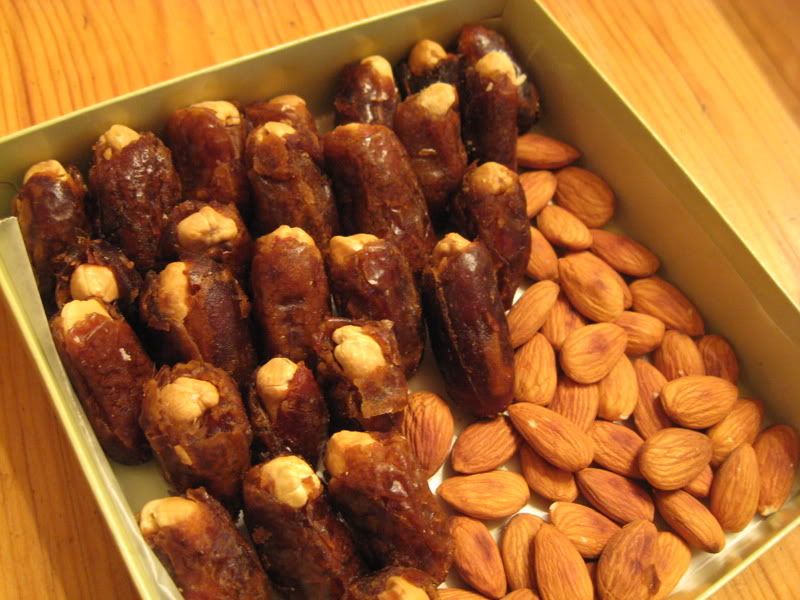 I made some cashew-dates and toasted almonds for good measure, but really who cares about that when you've got.......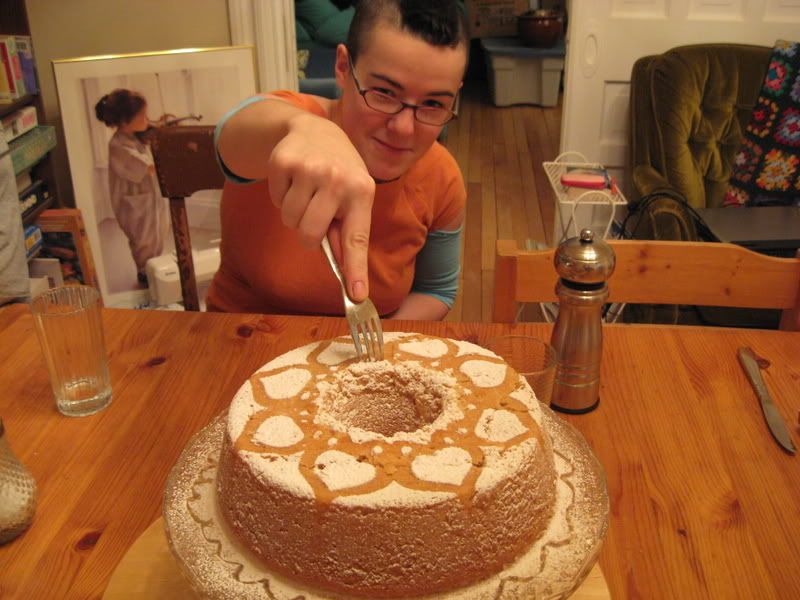 V-con Coconut Lemon Bundt Cake! OMG make this cake! It's so moist, and so good. Everything that everyone's been saying about the crispy outside is bang on, and the inside is all zingy and coconutty and kinda melts in the mouth. I'm having more for lunch. With vanilla pudding on top, I think. And I broke the top because de-panning cakes is hard when you're impatient, but icing sugar (and a little bit of careful surgery) is a girl's best friend, I'm discovering.

(the sound of the dinner table, btw ~~~ "mmmmiammm munch munch sigh SO GOOD mmmmmmmmmmmmmmm snarf snarf pass the chutney zomg mmmmm") :D