I've been sooooo sick this week. Fever, headache, chills, nausea, all that stuff. Plus I think the mineral spirits I use to thin my oil paint have been making everything twice as bad.... X_X

But uh.... you'd think I would stay in bed or something, and eat white rice (as sick food goes my roommate swears by vegetable broth with little pasta stars - kinda tempting, actually!)

But no. No, I've been cooped up and damned if my deadened tastebuds won't appreciate the only thing I can do to pass the time (reading is out due to double vision, ha ha ha *SIGH*)


The black bean burgers (oh yeah, everything in this post in Veganomicon. For the record) actually hit the spot! It was one of those better stomach days, and it was nice to get something classic into me. I think that's what the flavour of these are - they won't smack you in the face with anything distinctive, but I actually don't like when veggie burgers taste like hemp or rice or almonds. These taste like... burger!


Chickpea noodle soup = MAGIC SOUP

I had NO appetite that day. I have no idea what possessed me to make soup. But I did make it, and I took one bite and it was like my mom had wrapped a blanket around my shoulders.... amazing stuff.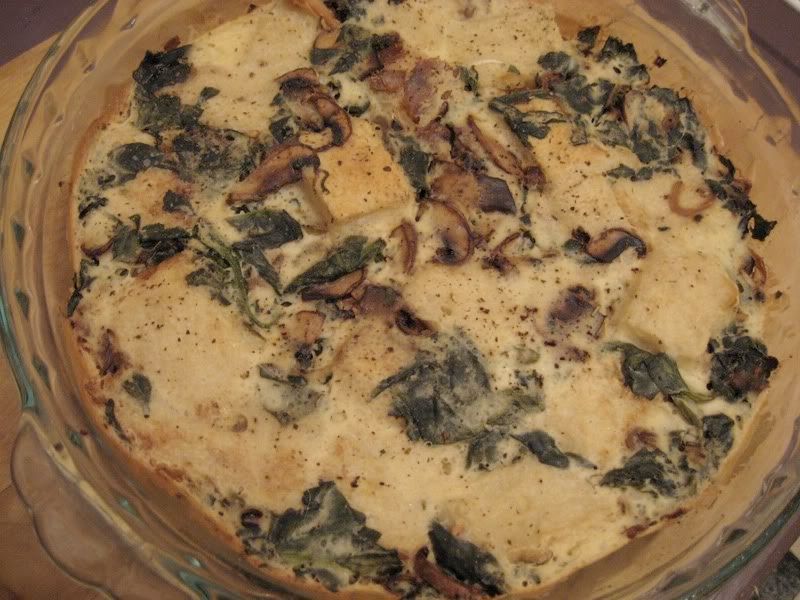 The mushroom and spinach strata was okay. I don't think it was substantial enough for a dinner and I think I may have burned something or not used enough bread (the parts with bread were pretty good). Everything was kinda tasting bitter to me that day anyway. *shrug*


And this morning I made the chocolate-hazelnut biscotti (with almonds instead), for a friend teaching english in Korea. Right now she's helping clean up after the December 6th oil spill... washing the shore one pebble at a time. (I think she definitely needs chocolate in the mail, yes?)


K, I should probably go make some plain rice now... or soup with pasta stars... I am eyeing the chipotle black bean recipe...... ahhhhhhhh!!!