Yep, it's happened here before, and t'will happen here again. Pretty much any time I get an incredulous gasp when I mention samosa pizza, I just have to change some minds, hehe.

Oh, and I was dared to make crust. I'm a Daring Baker now!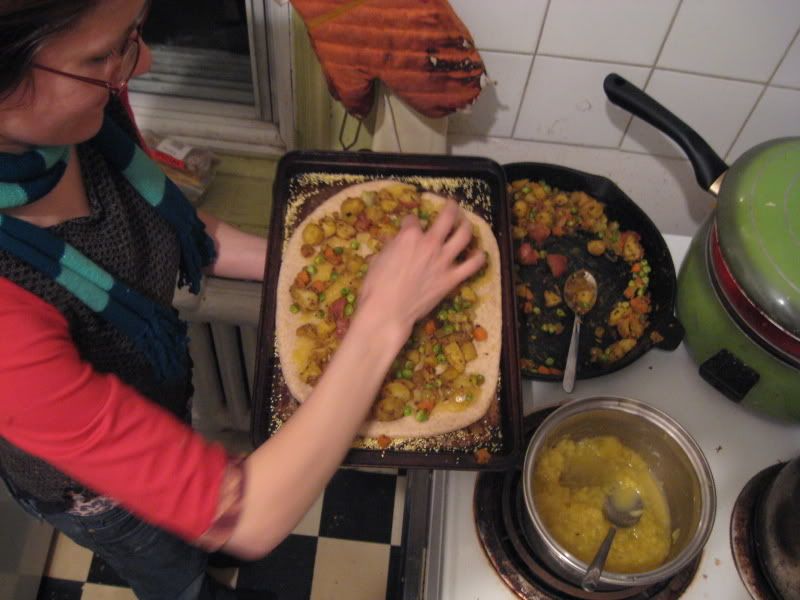 It involves making some yummy spicy curry potatoes. I used red and fingerlings, which are adorable, I just have to mention. Lots of mustard seeds, cumin seeds, coriander, turmeric, red chile, lime juice and garam masala and coconut oil. More spices. Oh, make it spicier.

And then puree up some fresh pineapple and reduce it a little bit over heat with a splash of red wine vinegar.

Layer!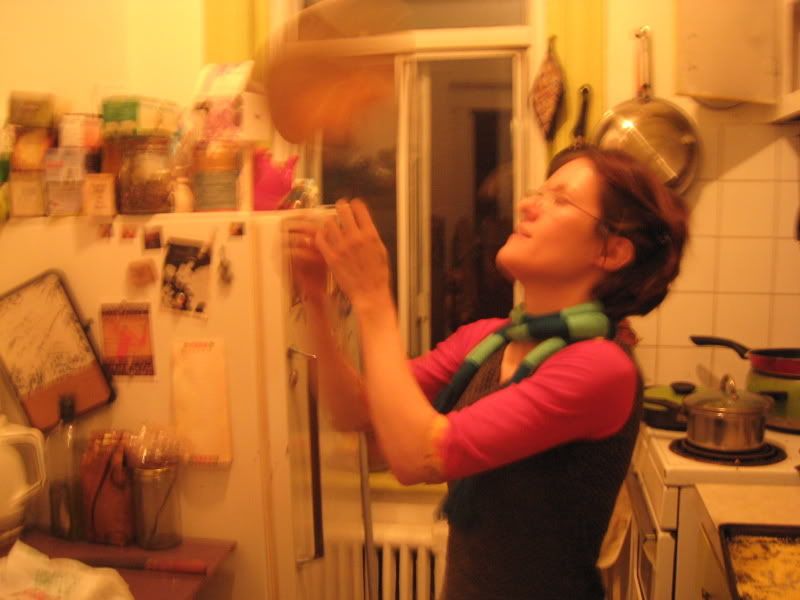 Oh, and I had to get a shot of myself flipping the dough... this is the best one. My camera is wack.

But my pizza? It's pretty magically delicious. The dough is a little sweeter than I usually like, but hands down the stretchiest blob of dough I've ever had the pleasure of spinning on my knuckles. I like the part about letting it rest on the counter! Anyway, you'll want to serve this one with beer, or a big salad to make up for the lack of vegetation. And chutney couldn't hurt.
I swear it's not even close to as weird as it sounds. :)